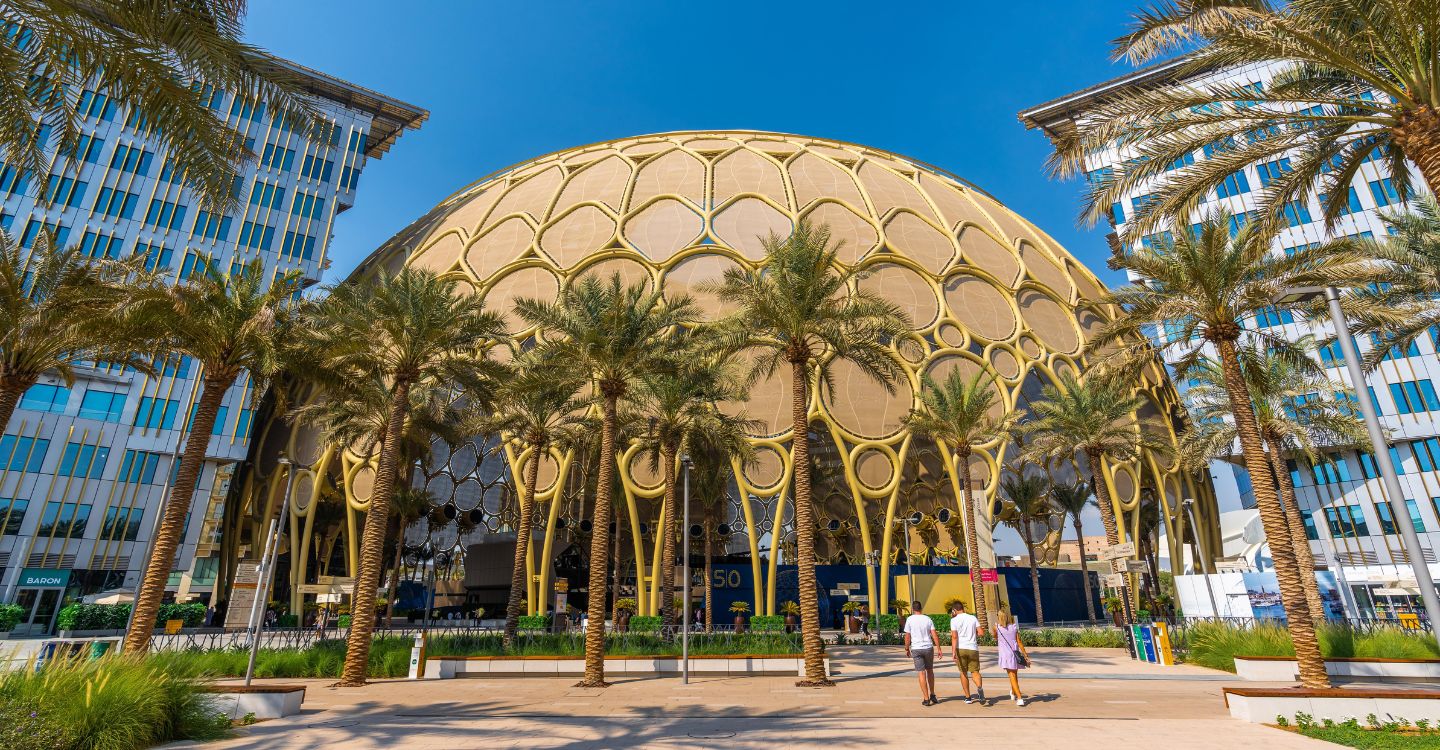 For those who loved Expo 2020, the legacy is set to live on through a futuristic, tech-led city known as Expo City.
Expo City will be located in the same exact location as Expo 2020.
Even 80% of the infrastructure constructed for the Expo will be preserved in the new city.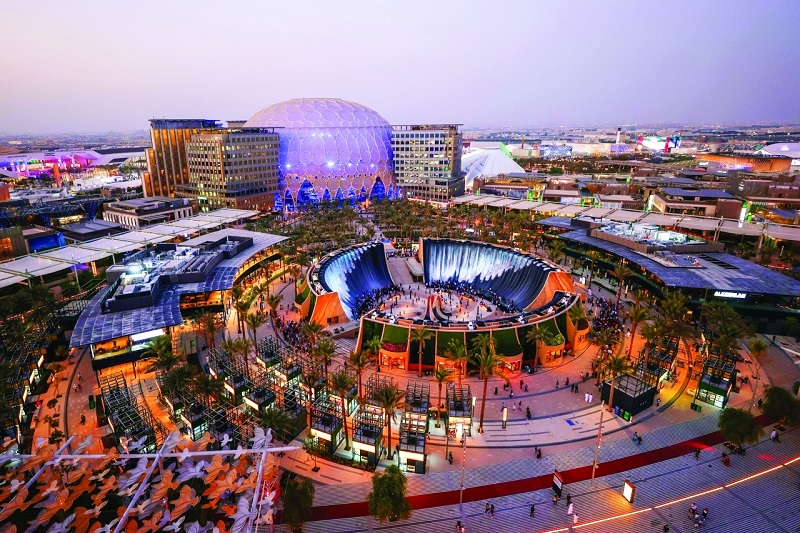 Source: Construction Week Online
A sustainable city focusing on preservative innovation & liveability
In addition, people will be able to reside within the city and various corporate centres will also be opening there.
The city is set to be fully pedestrian-friendly, with a strong focal factor being on health & overall wellness.
There won't be any single-use plastic allowed at Expo City Dubai, which is said to also contain more than 1200 LEED-certified structures.
These structures and installations are designed in order to utilize smart meters and sensors, to track energy usage and system efficiency for electricity, light, water, and air conditioning systems.
Official opening confirmed & how you can visit some pavilions from this week
Expo City will be officially opening from Saturday, October 1st and will serve as a hotspot for business, education & sustainability. In addition to various entertainment hubs.
Visitors can tour two of Expo City Dubai's most well-liked pavilions, Alif, The Mobility Pavilion, and Terra, The Sustainability Pavilion, from September 1st, before the venue's official opening in October.
The cost for this is 50 AED per person, per pavilion.
Furthermore, Garden in the Sky, a rotating observation tower with 360-degree views that takes guests 55 meters above the Expo site, will also open.
Tickets for this cost 30 AED per person.
The excitement doesn't end there, in October there will be a lot of exciting new openings such as the launch of the carousel, the children's playgrounds, Al Wasl Plaza, the Surreal water feature, the Women's Pavilion, and the Vision Pavilion!
---
---