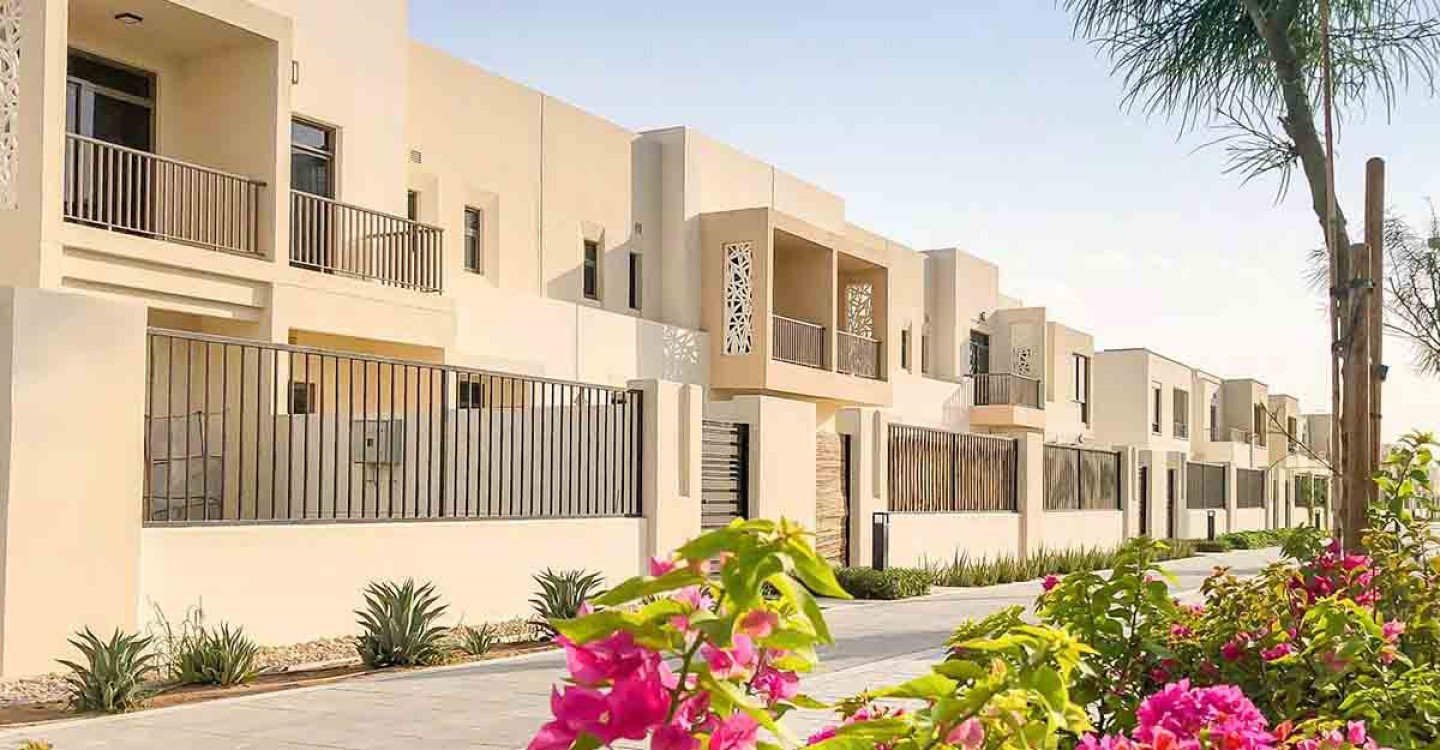 Dubai is an incredible city that has something to offer for everyone. From its stunning beaches, modern skyline, and luxurious lifestyle - it is no wonder why this vibrant city is the most popular tourist destination in the United Arab Emirates.
1. Town Square
Town Square is a sprawling community located in the heart of Dubai that offers a vibrant living experience. It is designed to provide residents with everything they need within walking distance, making it a highly sought-after community for families and young professionals alike. The development features a wide range of amenities, including a central park, retail outlets, restaurants, and cafes, as well as healthcare facilities and schools.
2. Jumeirah Village Circle (JVC)
3. The Springs
4. Mirdif
This residential neighbourhood offers spacious three-to-five-bedroom townhouses with private gardens – ideal if you're looking for a more family oriented home away from home experience in Dubai. It is a family-oriented neighbourhood that offers a peaceful and tranquil environment to its residents. The community is spread over an area of approximately 9sqkm and comprises mainly of townhouses and villas. Mirdif community is known for its exceptional amenities that cater to the needs of its residents. The community features several shopping centres including Mirdif City Centre, which is one of the largest malls in Dubai. Other amenities in the area include numerous supermarkets, parks, mosques, and schools. Residents can also enjoy various recreational activities in the community, such as cycling, jogging, and walking in the lush green parks.
The townhouse residences in Mirdif are designed to provide residents with the ultimate luxury and comfort. The properties come in a variety of sizes and styles, ranging from tranquil two-bedroom townhouses to spacious five-bedroom units. Each townhouse features a modern and elegant design, with high-quality finishes and top-of-the-line appliances.
In addition to the luxurious interiors, townhouses in Mirdif also come with private gardens, covered parking, and access to communal facilities such as swimming pools and fitness centres. These features make Mirdif townhouses a perfect choice for families looking for a spacious and comfortable home in a peaceful community.
5. Nad Al Sheba
Spread across 1,000 hectares, this community is known for its luxurious lifestyle, expansive green spaces, and premium amenities. The three-to-four bedroom townhouse residences in Nad Al Sheba offer a unique blend of contemporary and traditional architecture. They are designed to provide residents with spacious living areas and state-of-the-art facilities. Each townhouse comes with its own private garden, perfect for outdoor entertaining or relaxing with family and friends. The community also has a variety of shared amenities including a swimming pool, gymnasium, and children's playground.
In addition to its premium residences, Nad Al Sheba is home to a range of top-notch amenities. The community is centered around the Nad Al Sheba Club, which features world-class sporting facilities such as a horse racing track, an equestrian center, and a golf course. There are also several parks and outdoor spaces, including the expansive Nad Al Sheba Park, which covers an area of over 1.4 million square meters.
Nad Al Sheba is conveniently located near major transportation routes such as Sheikh Zayed Road and the Dubai Metro, making it easy for residents to access the rest of the city. The area also has a variety of retail and dining options, including the popular Dubai Mall and Downtown Dubai, which are just a short drive away. Overall, Nad Al Sheba is a great choice for anyone looking for a luxurious lifestyle in a peaceful and green community.
Renting a ready townhouse in Dubai doesn't have to be difficult – just make sure you check out these amazing neighborhoods first before committing elsewhere. With so many options available you are sure to find the perfect place that will fit your needs - whether you're seeking luxury living or just need somewhere comfortable to call home during your stay in this incredible city.
---
---