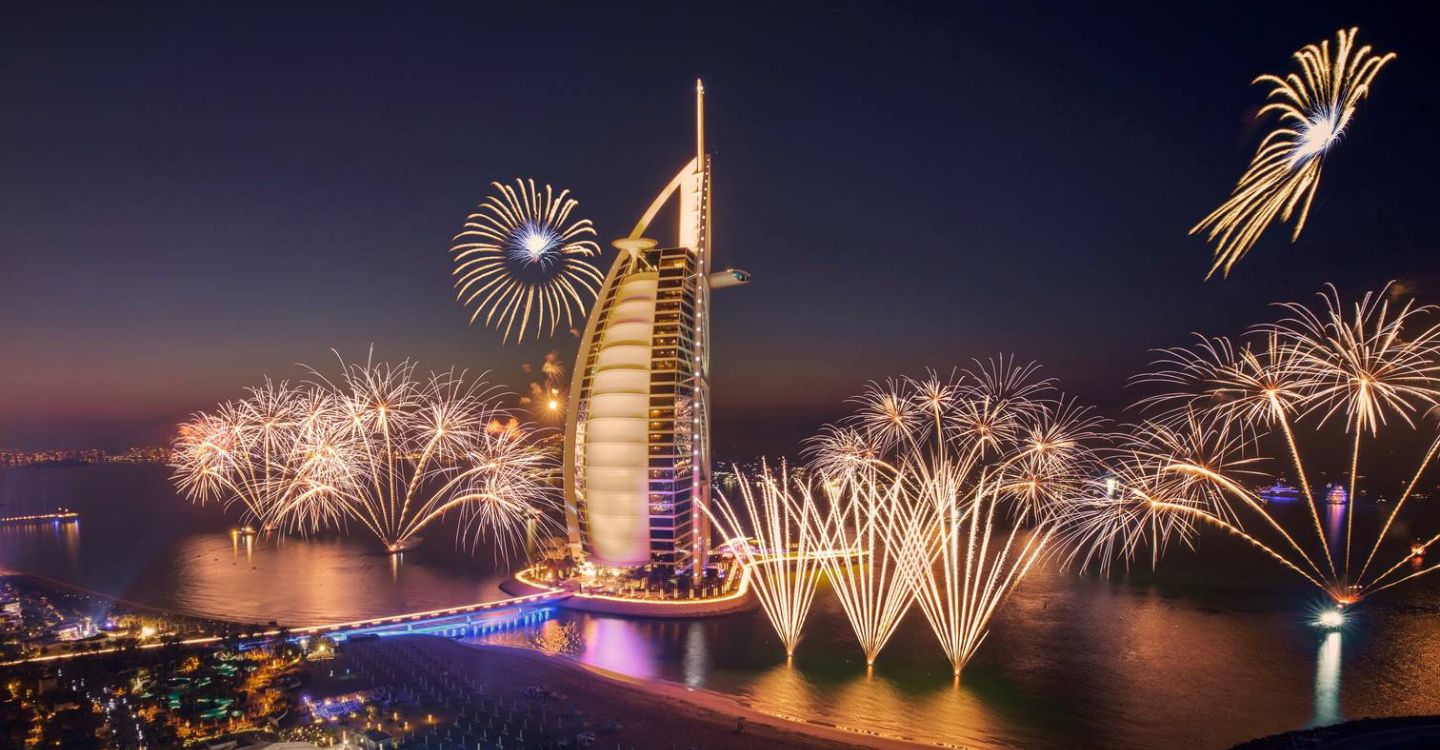 Eid Al Adha, one of the most celebrated holidays in the UAE, is just around the corner. As the festive spirit fills the air, it's time to plan an unforgettable break in Dubai. From exhilarating adventures to cultural experiences, Dubai offers a plethora of exciting activities for residents and visitors alike. In this blog post, we will explore a range of fantastic things to do during the upcoming Eid Al Adha break in Dubai. Get ready to embrace the festivities and create lasting memories with friends and family.
Thrilling Theme Parks & Fireworks: Unleash your inner child and dive into an adventure-packed day at Dubai's world-class theme parks. Explore the thrilling rides and attractions at IMG Worlds of Adventure, or head to Dubai Parks and Resorts to experience the magic of Motiongate, Bollywood Parks, and Legoland. This year's fireworks at Dubai Parks and Resorts have also been announced! They will be taking place daily from 27th till the 1st July.
Beach Bliss: Escape the summer heat and relax on Dubai's stunning beaches. Pack your beach essentials, soak up the sun, and take a dip in the azure waters. Visit Jumeirah Beach, Kite Beach, or La Mer for a fun-filled day by the sea. Don't forget to capture Instagram-worthy snapshots and enjoy beachside dining options.
Cultural Exploration: Immerse yourself in Dubai's rich heritage and cultural experiences during Eid Al Adha. Visit the Dubai Frame, a monumental architectural marvel that offers breathtaking views of the city's iconic landmarks. Explore the historic Al Fahidi District, home to the Dubai Museum and traditional wind-tower houses. Don't miss the chance to wander through the vibrant souks, such as the Gold Souk and Spice Souk, for a sensory adventure.
Desert Adventures: Embark on an unforgettable desert safari and experience the thrill of dune bashing in a 4x4 vehicle. Engage in sandboarding, try a camel ride, and capture the mesmerizing sunset views amidst the golden sand dunes. Complete the evening with a traditional Arabian dinner under the starlit sky at a desert camp, accompanied by cultural performances.
Family-Friendly Attractions: Dubai is renowned for its family-friendly attractions that are perfect for quality time with loved ones. Visit Dubai Aquarium & Underwater Zoo at Dubai Mall, where you can marvel at fascinating marine life. Explore KidZania, an interactive educational theme park that offers kids the chance to role-play various professions. The Dubai Miracle Garden, with its vibrant floral displays, is another must-visit destination for a delightful family outing.
Gourmet Delights: Indulge in a culinary adventure during Eid Al Adha by exploring Dubai's diverse dining scene. Savor authentic Emirati cuisine at local eateries or indulge in international flavors at renowned restaurants. From street food to fine dining, Dubai offers a wide range of options to tantalize your taste buds.
Conclusion
Eid Al Adha in Dubai presents an exciting opportunity to embrace the festive spirit and create unforgettable memories with family and friends. With a myriad of thrilling theme parks, beautiful beaches, cultural experiences, desert adventures, family-friendly attractions, and delectable dining options, Dubai has something for everyone to enjoy during the holiday break. Embrace the joyous atmosphere, immerse yourself in the city's vibrant energy, and make the most of this Eid Al Adha in the remarkable city of Dubai.
---
---