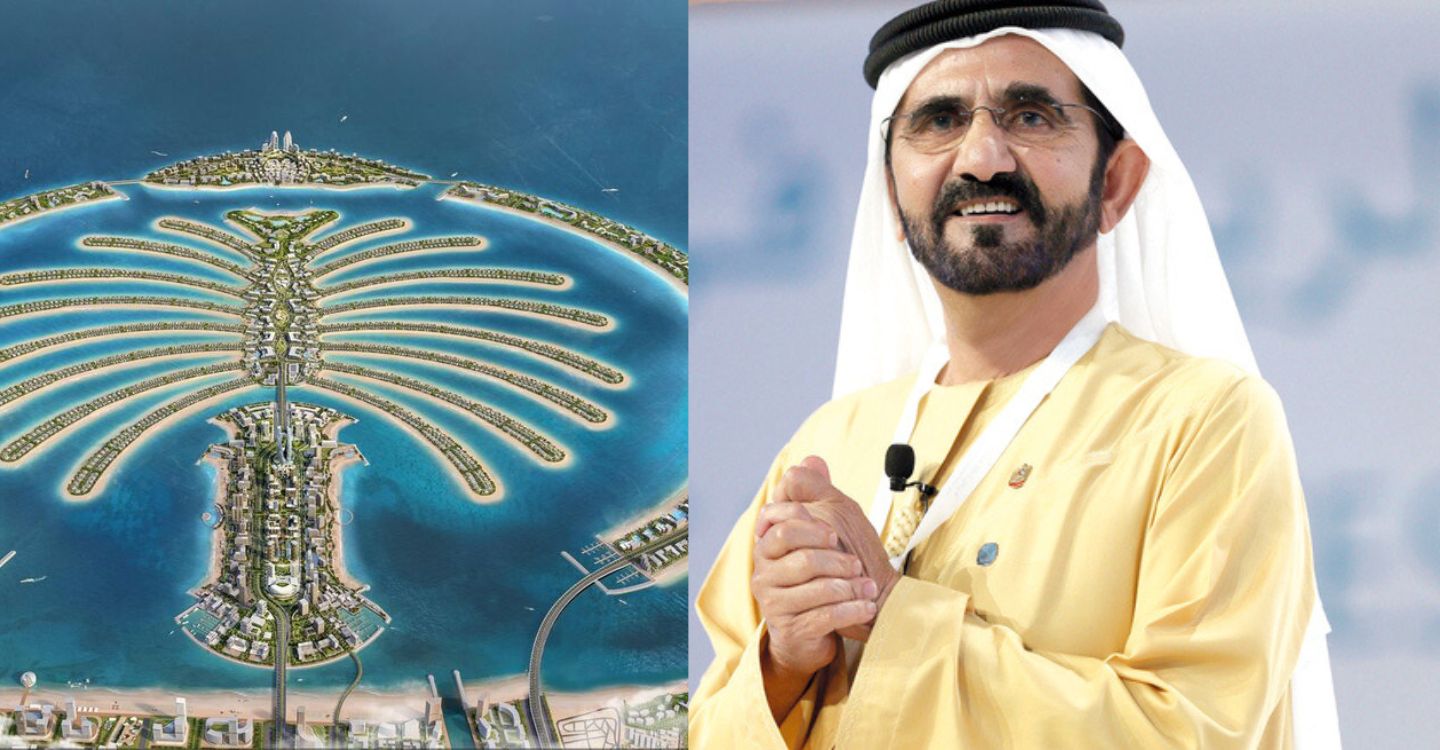 This expansive palm-shaped island, located off the coast of Dubai, is poised to become a stunning testament to human ingenuity and a symbol of Dubai's commitment to innovation and visionary urban development. In this article, we will delve into the Palm Jebel Ali project, exploring its grandeur, unique features, and the significant impact it is expected to have on Dubai's landscape and economy.
A Visionary Masterpiece: Palm Jebel Ali is the second palm-shaped island project initiated by Nakheel, following the success of Palm Jumeirah. Spanning an impressive area of 13.4 square kilometers, it promises to be a masterfully crafted blend of nature and modernity. Inspired by the natural beauty of palm trees, the island's design features an intricate network of fronds, crescents, and a crescent-shaped breakwater.
Unparalleled Luxury and Lifestyle: Palm Jebel Ali aims to redefine luxury living and elevate the standards of waterfront living in Dubai. The island will showcase an array of exclusive residential communities, including luxurious villas, townhouses, and apartments, meticulously designed to provide residents with breath-taking views of the Arabian Gulf and a tranquil environment. With its private beaches, lush green spaces, and top-notch amenities, Palm Jebel Ali promises a lifestyle of opulence and serenity.
Sustainable Development: In line with Dubai's commitment to sustainability, Palm Jebel Ali is designed to incorporate environmentally conscious features. The island will adopt sustainable practices, such as water and energy conservation initiatives, waste management systems, and the integration of green spaces throughout the development. This focus on sustainability ensures a harmonious coexistence with the natural surroundings and contributes to Dubai's broader environmental goals.
Thriving Commercial Hub: Beyond its residential offerings, Palm Jebel Ali is envisioned as a vibrant commercial hub, poised to attract businesses and investors from around the globe. The island will feature a range of commercial spaces, including offices, retail outlets, and entertainment centers, providing ample opportunities for economic growth and job creation. Its strategic location, accessibility, and modern infrastructure make it an ideal destination for businesses seeking a prestigious address and a thriving business environment.
Tourism and Leisure: Palm Jebel Ali will be a magnet for tourists, offering a plethora of leisure and entertainment options. The island will house world-class hotels, resorts, and beach clubs, providing visitors with luxurious accommodations and unparalleled experiences. From water sports activities and marinas to a diverse range of dining options, Palm Jebel Ali will become a sought-after destination for both residents and tourists seeking unforgettable leisure experiences.
Overall, Palm Jebel Ali represents a significant milestone in Dubai's real estate journey, driven by visionary leadership from HH Sheikh Mohammed and a commitment to excellence. The scale, innovation, and focus on sustainability make this project a testament to Dubai's ambition and determination to create world-class developments. For the real estate sector, the Palm Jebel Ali will not only redefine luxury living and tourism but also serve as a model for future real estate ventures, setting new benchmarks for urban planning, sustainability, and lifestyle experiences. The Palm Jebel Ali project's immense potential and opportunities promise to shape
Dubai's real estate
landscape for generations to come.
---
---